Skin Health Studio is located at 10 Bedford Street in St Clair, just across the road from the St Clair cafes and shops. Owned and operated by Jemma Moran, the studio specialises in skincare, skin disorders, cosmetic tattooing and internal health and vitality. We proudly stock products from Dermaviduals Skincare, Janesce Skincare, Bestow Beauty Internal Health, Prologic Skincare, Jane Iredale Make Up and Advanced Nutrition.
Jemma - NZ Therapist of the year 2017- 2018
Owner/Skin Specialist/Dermal Therapist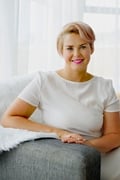 Jemma Having spent the last 15 years specialising in corrective skincare, Jemma is a highly skilled and qualified dermal skin therapist who is always looking for fabulous results. Jemma has a real passion for eyebrows, she loves perfecting them with cosmetic tattooing. When you see Jemma, she will utilise her experience to tailor every treatment to your specific skin needs.
LED LIGHT ROOM
Office Manager/LED Light Therapist
10 Bedford Street, St Clair, Dunedin
+6422 155 1462
Monday

Tuesday

Wednesday

Thursday

Friday

9:00am - 5:00pm

12:00pm - 8:00pm

9:00am - 5:00pm

9:00am - 5:00pm

9:00am - 5:00pm